Advantage Futures boasts a reputable and experienced management team of high-caliber FCM industry veterans committed to growing an exceptional futures brokerage firm. Our focus on premier client service is best represented by the quality of our employees.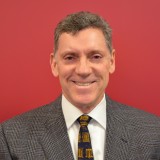 Joseph Guinan, Chairman and Chief Executive Officer
Mr. Joseph Guinan founded Advantage Futures in 2003. Advantage has since expanded from a boutique with 28 employees to one of the preeminent clearing firms in the futures industry. Mr. Guinan previously held various trading and management positions from 1981 to 1995 at Merrill Lynch, Kidder Peabody and Irving Trust. He later served as President and CEO of Fuji Futures Inc. (one of four companies merged to form Mizuho Securities USA) where he worked from 1995 to 2003. Mr. Guinan is a registered floor broker and a member of the Chicago Board of Trade and NYMEX. He serves on the boards of Mundelein Seminary, Word on Fire Catholic Ministries and Econ Illinois. Mr. Guinan received a BA in economics and an MBA in finance and accounting from Columbia University.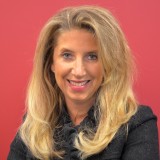 Lisa Jones, Chief Compliance Officer
Ms. Lisa Jones joined Advantage Futures in 2004. Ms. Jones began her career in the futures industry in 1990 at Lind-Waldock & Company, a registered Futures Commission Merchant, where she served as Compliance Officer. Ms. Jones later joined the Bank of Montreal and Harris Bank as the US Treasury Compliance Manager in 1995, where she was primarily responsible for overseeing US Treasury activities, including exchange traded and over the counter markets. She later served in a variety of compliance roles within The Fuji Bank Ltd.'s subsidiaries, including Chief Compliance Officer of Fuji Futures Inc. Ms. Jones holds a BBA from Loyola University of Chicago.
Curt Paloumpis, Chief Risk Officer
Mr. Curt Paloumpis rejoined Advantage Futures in October 2014. Prior to rejoining the Firm, Mr. Paloumpis was on the Firm's Sales and Execution team from June 2003 to June 2011. In the interim, Mr. Paloumpis worked as a proprietary trader at various trading firms. Mr. Paloumpis has extensive experience in the futures and derivatives industry starting back in 1983 with Drexel Burnham Lambert as a short-term interest rate trader. Mr. Paloumpis was a member of the Chicago Mercantile Exchange from 1990 to 2010. He earned a BS in Finance from Southern Illinois University.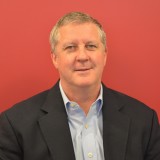 Thomas Guinan, Chief Technology Officer
Mr. Thomas Guinan has managed the Information Technology Department at Advantage Futures since its inception in 2003. His career in the futures industry began on the CME trading floor in 1987. Mr. Guinan's unique blend of industry experience and IT knowledge led him to create and maintain the technology support team at Advantage. He earned a BBA from the University of Texas, an MBA from The University of Chicago Booth School of Business and an MS in computer science from the University of Chicago.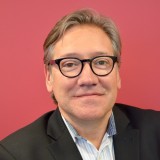 Michael McLaughlin, President, Institutional Sales
Mr. Michael McLaughlin joined Advantage Futures in 2004. He oversees Advantage's CME and CBOT teams. Mr. McLaughlin began his career in the financial industry at Merrill Lynch in 1986, where he served as Manager of short-term interest rates until 1995. He later held the position of Managing Director at Fuji Futures where he managed the CME, CBOT and upstairs sales staff for eight years. Mr. McLaughlin holds a BS in finance from the University of Iowa.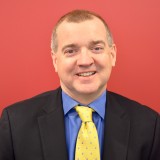 William Harrington, Executive Vice President, Business Development Manager
Mr. William Harrington joined Advantage Futures in 2004. Mr. Harrington is responsible for overseeing, managing and coordinating all of the firm's business development activities. Prior to this position, Mr. Harrington served as Senior Vice President of Institutional Business Development at Advantage. Mr. Harrington began his career in the futures industry with Merrill Lynch Futures in 1987, before joining Fuji Securities (later Mizuho Securities USA) in 1995 as Vice President of Institutional Sales. He worked closely with large institutional accounts emphasizing interest rate, foreign currency and equity futures and options trading. Bill earned a BBA in finance from the University of Notre Dame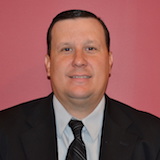 Carlos Rodriguez, Chief Financial Officer
Mr. Carlos Rodriguez joined Advantage Futures in 2017. He oversees all finance and accounting functions at Advantage. Mr. Rodriguez previously served as an Executive Director in CME Group's Financial and Regulatory Surveillance Department. At CME Group, Mr. Rodriguez was mainly responsible for the regulatory, financial and compliance oversight of clearing member firms. Mr. Rodriguez earned a BA in Accounting from the University of Illinois at Chicago.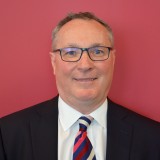 Michael O'Malley, Executive Vice President, Business Development
Mr. Michael O'Malley joined Advantage Futures in 2005. He previous worked for RJ O'Brien for 23 years, starting at the Chicago Mercantile Exchange and working his way up to Chief Operating Officer and Chief Risk Officer. Mr. O'Malley is a member of the Chicago Board of Trade and holds a BS in marketing and management from St. Mary's University in Winona, Minnesota.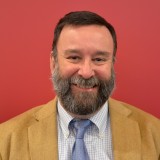 Philip Singer, Operations Manager
Mr. Philip Singer joined Advantage Futures as Operations Manager in 2005. He is an expert in the GMI system and has a broad range of experience in futures and options clearing operations dating back to 1979. Mr. Singer managed LFG, LLC for eleven years, where he supervised clearing operations for all North American futures exchanges, as well as non-US customer business in individual equity options as a restricted member of CBOE. Mr. Singer is a graduate of Dominican University in River Forest, Illinois.