Andrew Busch
As seen on CNBC, FOXBusiness, and BNN, Andy is a trusted political economic expert for millions of viewers and his views are highly sought after both in the press and by politicians. From Larry Kudlow to Maria Bartiromo, Andy's research helps people understand the economic plans of the 2016 candidates and what they mean for the business. Andy was an outside economic advisor to the Bush White House and to the McCain Campaign. Andy continues to meet and advise the top staffs in Congress.
He is an author (World Event Trading), financial journalist (Stocks, Futures, and Options Magazine) and newspaper market analyst (Globe and Mail).  As a financial expert, he testified on Capitol Hill on the effectiveness of the 2009 Obama Administration fiscal stimulus plan. While appearing on CNBC, Andy held the role of Global Currency and Public Policy Strategist for Bank of Montreal, one of Canada's leading investment banks.
He engages audiences globally, speaking on the core of economics, politics and markets.  His upbeat and humorous style has been crafted over five years of weekly appearances talking politics with Maria Bartiromo on CNBC, as an analyst on CNBC's Money in Motion and as a twice-weekly BNN contributor.  Andy breaks down complex economic issues and makes them relevant to people's lives, families, and careers.
His iTunes podcast, "Engage with Andy Busch," brings top minds together for lively discussions on economics, politics and culture including Congressman Peter Roskam, CFTC Commissioner Christopher Giancarlo, and JPM's chief economist Jim Glassman.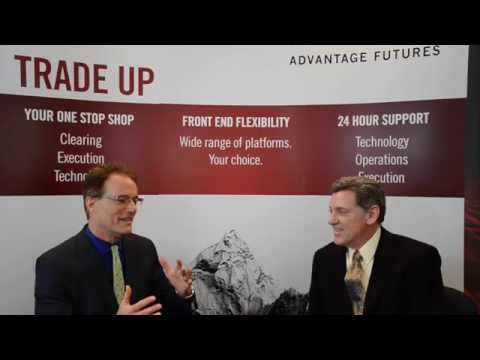 MEG8E2FunAs
Andy Busch: Fed Policy and the Economy - Volatility and Fed's decision. www.AdvantageFutures.com @FuturesNews ContactUs@AdvantageFutures.com