The TT® platform gives you the freedom to view and trade the markets from your desktop, laptop, or smartphone. It incorporates the patented MD Trader ® interface, allowing traders access to numerous products and multiple markets on a single customizable screen. It also includes charting and analytics, custom order types, options trading tools, and drag-and-drop algo design capabilities. All orders execute through a global network of colocated data centers to provide execution from virtually anywhere.
Contact an Advantage sales representative with any questions at 312.800.7000.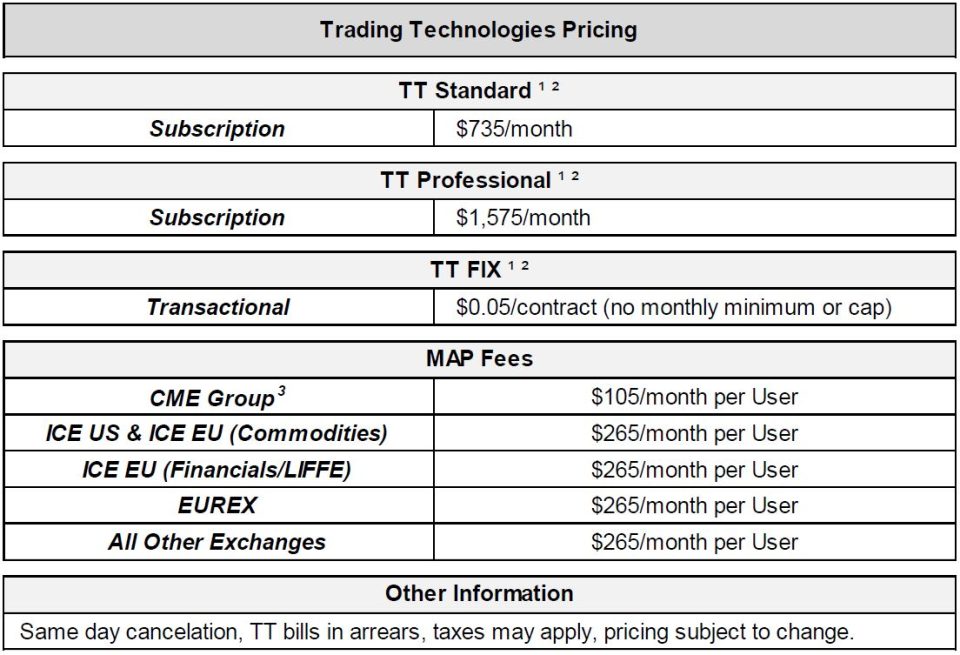 ¹The following may apply on TT Standard, TT Pro, and TT FIX: Market Access Provider Fees, Market Data Exchange Distribution Fees, Eurex ETI Session Fees, and CFE Login Fees.
²Subscriptions and associated billing managed by Trading Technologies.
³CME Group includes CME, CBOT, NYMEX & COMEX.
Trading Technologies, X_TRADER ® , MD Trader ® , X_STUDY ® and Autospreader ® are registered trademarks and
TTTM and AutotraderTM are trademarks of Trading Technologies International, Inc.
For a detailed listing of the prices associated with Trading Technologies, please contact an Advantage Futures sales representative with any questions at 312.800.7000, or email us at ContactUs@advantagefutures.com.